Terms and conditions
Last updated: 28th July 2023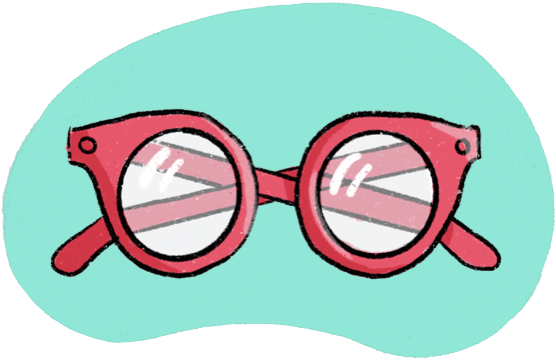 Please read these Terms and Conditions carefully and fully.
Nothing in these Terms and Conditions shall affect the Buyer's statutory (legal) rights. Should you require these in a different format, font or size please let us know either by contacting us in writing, by telephone or in email as above. We shall also be happy to read these through with you if required, please let us know prior to provision of service.
OutsideClinic will issue a full refund or replacement of goods when :-
products are supplied damaged
products ordered by you (and which are confirmed by OutsideClinic as available) within 21 days of the dispatch date do not arrive at the delivery address
products you have ordered are returned to OutsideClinic as undeliverable by the postal service
you exercise your cancellation right and you have cancelled the Contract between us within the fourteen- day cooling-off periodA refund or replacement will be issued to you following receipt by OutsideClinic of the returned goods. Such refund or replacement will be provided within 14 days of the date the returned goods are received.
You should return the goods promptly to: Returns, OutsideClinic, Stirling House, 10 Viscount Way, Swindon SN3 4TN.
Please note that all returns (including where you exercise your cancellation rights) are to be returned with all component parts within 30 days of you receiving the goods. Remember to include the invoice or receipt of the product/s you are returning and whether you would prefer a refund or exchange. We ask you to allow 3-5 working days from the time the parcel arrives with us to be processed.
If goods are returned to OutsideClinic as undeliverable, you will be contacted by email for confirmation of the delivery address. If no reply is received within a reasonable period and in any event within 30 days of the receipt by OutsideClinic of the goods, then a refund will be made within 14 days of that date.
You are responsible for the postal charge for goods returned. If we do not receive the returned goods within 35 days of your cancellation, we may make a charge in respect of collecting the goods. If you do not return the goods or fail to make them available for collection within 49 days of your cancellation you will be deemed to have accepted the goods. At this point a new purchase contract will arise and you will be charged the order price for the goods.
Refunds will be limited to the maximum value of the original order and will only be issued against the same payment details as supplied to pay for the goods. OutsideClinic reserve the right to proportionately reduce the level of the refund if only some of the original quantity of products is returned, or if it is clear that some of the products have been used. In the case of goods returned under your cancellation right, these must be returned undamaged and unused to qualify for a refund.
In the event goods are supplied defective, then you should report this as soon as possible after discovery of the problem to 0800 60 50 40.
Orders can only be accepted from residents in the United Kingdom (including the Channel Islands and Isle of Man) for delivery in the United Kingdom (or Channel Islands/Isle of Man).

The prices stated on the Website are inclusive of VAT (where payable) with free delivery on all orders. Products will be delivered to the address specified by you on your order as soon as possible by standard mail services.

We aim to dispatch all products within 14 days of the date of your order. Please note we do not guarantee the availability of products or dispatch times. Subject to delays outside OutsideClinic's control, the overall delivery period should not exceed 30 days.

Please check the goods as soon as possible after delivery to inspect for any damage, defects or discrepancies. In the event there is a problem with the goods please do not use the goods and return them as set out in the 'Returns policy for online orders'.
To proceed with an order for spectacles or hearing aids we require a minimum of 50% deposit. Any outstanding balance is to be paid in full upon delivery. Payment is accepted via cheque, card or cash. For any accessories or other products, payment in full is required at time of order. Prior to order we shall notify you of expected delivery time and a full receipt of payment shall be left with you confirming the order, time quote and noting our contact details.

Spectacles and hearing aids are bespoke products and are exempt from a right to cancel. However we do provide a goodwill 14 days to change your mind from the date of order. Please contact us either by writing to the above address, by telephone or email by stating your name, address and ID number within these seven days. Alternatively you can complete the form provided along with your receipt and return it to the above address.

For goods other than those mentioned above, you have the right to cancel the contract within 14 days without giving any reason. The cancellation period will expire after 14 days from the day on which you acquire, or a third party other than the carrier and indicated by you acquires, physical possession of the goods. To exercise the right to cancel you must inform us as above. Further information regarding your right to cancel is provided at time of order and is left with you on the reverse of your receipt.
We aim to deliver all products within 28 days or where otherwise indicated at the time of order. When the goods are ready to be delivered we shall contact you, or your named representative, to organise a delivery and, where appropriate, fitting appointment. Delivery shall be made to the address at which the order was originally taken or as agreed at the time of order. Should there be any unexpected delays to manufacture or deliver the goods we shall notify you as soon as we are made aware to keep you updated and where appropriate organise a new delivery date. Title and risk in the goods shall pass to the buyer upon delivery of the goods.
Hearing aids have a two year manufacturers warranty. All other products including spectacles are supplied with a one year manufacturers warranty unless otherwise confirmed prior to order. This does not cover accidental damage. It is possible to upgrade your cover to include accidental damage for spectacles, please ask us about our Care Plus Policy.

If you are not satisfied with your hearing aids in any way contact us in writing, by telephone or in email as soon as you are aware. If we are unable to meet your expectations or satisfaction within a reasonable amount of time you are entitled to a full refund of costs paid towards your hearing aids. This applies to the first 60 days following delivery and fitting. All warranties are in addition to your statutory (legal) rights.
All refunds shall be made within ten working days in the same method as the original payment was received unless the original payment was in cash. In this circumstance we shall offer to refund either via cheque or postal order to your home address.
If we have agreed to a cancellation and refund and you have possession of the goods it is your responsibility to return them to us. No refund shall be made prior to return and our receipt. To proceed with a return and refund you shall need to send us the goods. We strongly recommend returning via Royal Mail Recorded Delivery retaining proof of postage to ensure adequate insurance and that the return can be tracked. This is your responsibility and The Outside Clinic does not cover the cost of the return. When we receive the return we shall notify you to confirm. Until we receive the product, we hold no responsibility. Should there be any damage to the products on return this may affect the cancellation and refund (if applicable).
OutsideClinic is delighted to be a 'Buy with Confidence' partner of Trading Standards.
Buy With Confidence is a national register of Trading Standards Approved businesses run independently by local authority trading standards departments. Should you have any questions regarding these Terms & Conditions please contact us directly, our contact details are provided below. Alternatively you may contact the Citizens Advice Bureau or Citizens Advice Consumer Service Trading Standards Helpline on 03454 040506.
These Terms & Conditions do not apply for NHS products.
Book an eye test today
Please fill in the form to request a home eye test and one of our team will be in touch. 
If you have any questions, please call our friendly team on 0800 60 50 40.
Book an eye test