Customer Privacy policy V4.3
Last updated: 28th July 2023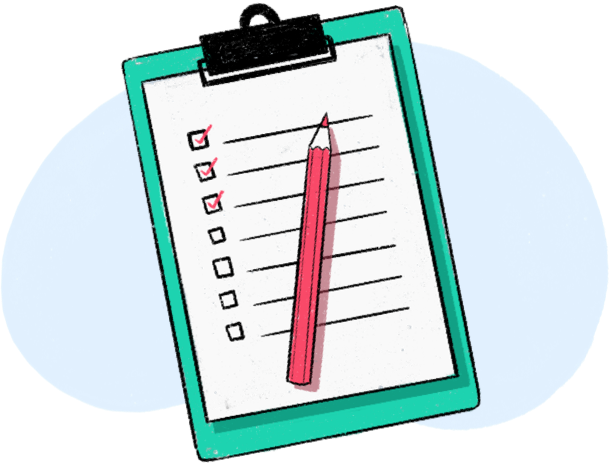 We are a well-established Audiology and Optical Provider. We undertake all our testing and care remotely. We've been looking after people's sight and hearing in the comfort of their own homes for over 30 years.
We are a registered Data Controller with the Information Commissioner.
Your Privacy matters to us
We appreciate the trust you place in us when sharing your personal data, the security of your data is very important to us. In this notice, we will explain how we collect, use, and protect your personal data. We will also provide information on what rights you have with regards to your personal data and how you can exercise those rights.
We appreciate that the world of data protection can seem a little complicated, we will try to explain things in a simple and straight forward way.

You, when you provide it directly to us either as a new or returning customer
A guardian or appointed representative
Trusted data & marketing companies
Online enquiries via our website and google ads
The NHS where we are delivering a healthcare service on their behalf
Where appropriate companies that are owned by OutsideClinic such as Bloom Hearing. Following the acquisition of Bloom by OutsideClinic, we'll be working together closely in order to bring customers the best possible service and range of products.
Contact details (such as name, address, phone, email)
Health information (such as prescription, medication, capacity information, conditions)
Contact information for representatives & guardians where appropriate
Information to help us provide after care and any specialist treatment or products you may require
Marketing preferences
Measurements/specifications – so we can make sure your glasses or hearing aids are the perfect fit
Call recordings
To keep you informed about services, offers and products from OutsideClinic
To Keep you informed about services, offers and products from our trusted partners
To provide you with healthcare services
To refer you to the NHS
Manage the information and keep it secure & up to date
Process payments and invoices
If we've agreed this with you we might put you in contact with specialist partners
To record & review calls and wider correspondence for training and monitoring purposes
To identify the most appropriate service offering for you, this may involve making a referral to subsidiary company Visioncall, we will notify you if this is the case
We use most personal information in accordance with 'legitimate interests' this includes considering benefits to the customer, OutsideClinic and our trusted partners…but don't worry we balance your privacy rights to ensure that the benefits pass privacy tests before using personal information in this way!
Where its appropriate to do so, we will ask for your consent to ensure we are clear on your choices.
We may also use information to fulfil a transaction or contract – for example if you purchase glasses, we'll handle payment information and address details, to deliver you what we have promised!
We might need to pass certain information on to the NHS if we find that you need additional treatment or advice, we'll mostly do this after talking this through with you, in rare & serious cases this might be done to protect you (where it is in your vital interests). 
We always need to follow the law so there may be some cases where we are legally required to share information with statutory partners & Ombudsman – these are official Organisations like the Police or the General Optical Counsel. We'll tell you more about this in the 'who we share information with' section.
We might occasionally fulfil public tasks on behalf of the NHS to provide audiology & optical services; this will be in line with our legal obligations under the Opticians Act 1989, the NHS Hearing Loss Action Plan, the NHS Act 2006, the Equality Act 2010 and the Health & Social Care 2012. Of course we'll process your information in accordance with Data Protection Laws and the Privacy and Electronic Communications Regulations (PECR).
Of course! Wherever we have used your information in line with legitimate interests and consent you will usually be able to opt by clicking this link: outsideclinic.co.uk/remove
There may be some cases where we have to hang on to some information – we explain this in the 'information we keep' section.
The NHS – inward and outward referrals and invoicing. We refer customers to the NHS for support and treatment where necessary.
Experian and ReAD for marketing services and support.
GingerBlack Analytics marketing insight and support.
Optelec for specialist medical products where discussed with the customer.
From time to time we use HubSpot services to send you marketing updates you can view more about processing details here https://legal.hubspot.com/privacy-policy
 Statutory partners for investigations and audits such as the GOC General Ophthalmic Counsel, the Police, the Information Commissioner and so on.
Our trusted Subsidiary Companies Visioncall and Bloom Hearing where appropriate.
Trusted optical consultants.
IT consultants and system providers. 
Courts and Tribunals where necessary.
We promote details of our trusted partners offers, services and products. We give the customer the choice whether they want to contact the partner directly, and share their own personal information.

International Transfers.
We are committed to ensuring that any international transfer comply with UK Data Protection Legislation. In most cases, it will be necessary for OutsideClinic to implement the appropriate contractual safeguards prior to transferring such data.
From time to time we use HubSpot services who process limited information within the United States of America to send you marketing updates you can view more about processing details here https://legal.hubspot.com/privacy-policy.
We also use Google Analytics who process limited cookies information within the United States of America. Google has developed a browser add-on to allow users to opt-out of Google Analytics across all websites which use it. This is also available in the Chrome web store. Click here to read Google's overview of privacy and safeguarding data.
ask for a copy of the personal data we hold about you. Assuming your request is reasonable, we will provide a copy of all the personal data we hold about you and you can check that we're processing it lawfully
ask us to correct the personal data that we hold about you
ask us to delete your personal data. This one's a little tricky! If, for some reason, we still hold your data, but without good reason, at your request we'll delete it. To be honest, this is a pretty unusual scenario, because we're pretty hot on getting rid of data we're not obliged to hold!
object to us processing your personal data. This applies where we're relying on a "legitimate interest" of ours or a third party, and you have a situation which makes you want to object to us processing your data.
ask for the restriction of the processing of your personal data. This means you can ask us to suspend the processing of personal data about you
ask for the transfer of your personal data to you or another data controller if the processing is based on consent, carried out by automated means and this is technically possible
withdraw consent for processing – we've mentioned this above in the 'can you opt out?' section
Right to prevent automatic decisions – you have the right to challenge a decision that affects you that has been made automatically. Here at the Outside Clinic, we don't make automatic decisions, we carefully reach decisions about you and your information
We keep your personal data for as long as we have to and always do this in line with data protection laws. We don't want to keep your data any longer than we need to!
We store information securely, we mainly keep this digitally on our protected devices, we may also keep paper records for a certain period of time but don't worry we'll keep these secure as well.
For more information please refer to our Audiology and Optical Data Retention Schedule
Outside Clinic occasionally provide NHS healthcare services, where appropriate we comply the National Data Opt Out Scheme.
We are one of many organisations working within health and social care to improve health and wellbeing for patients as well as the public. Information collected from you when you use our services may be stored and shared with services or partner organisations for purposes other than your individual care, for instance to help with:
• Improving the quality and standards of care provided
• Monitoring safety
This may only take place when there is a clear legal basis to use this information. Confidential information about your health and care will only be used in limited circumstances where it is not possible to use anonymised data.
You have a choice about whether you want your confidential information to be used in this way. If you are happy for your information to be used in this way you do not need to do anything. If you do choose to opt out your confidential patient information will still be used to support your individual care.
For more information or to register your choice to opt out please visit https://www.nhs.uk/your-nhs-da.... You can choose to opt in at any time.
Please be aware that the National Data Opt Out does not apply to information used for marketing purposes, your data would only be used in this way with your specific agreement or where there is a clear legitimate interest.
All Health and Social Care organisations should have systems and process in place so they can be compliant with the national data opt-out and apply your choice to any confidential patient information they use or share for purposes beyond your individual care.
Our organisation is compliant with the national opt out policy.
We care so much about privacy that we have got a helping hand from some data protection experts, Midland Data Protection act as our registered Data Protection Officer. Their contact details are below:
You can email: info@midlanddataprotection.co.uk
Or call: 0333 577 0646
Outside Clinic Contact details can be found at https://www.outsideclinic.co.u...
For independent advice about data protection, privacy and data sharing issues, you can contact the Information Commissioner's Office (ICO):
• By post: Information Commissioner's Office, Wycliffe House, Water Lane, Wilmslow, Cheshire, SK9 5AF
• By phone: 0303 123 1113 (local rate) or 01625 545 745 if you prefer to use a national rate number
Alternatively, visit ico.org.uk or email icocasework@ico.org.uk